If you are doing the grocery shopping in your household, you may have noticed that your grocery bill has been going up over the past six months or so. Your eyes are not deceiving you.
It's been tricky for our family too while trying to eat an ancestral, Weston A Price diet. We've had to make adjustments to what we are buying and to our budget. Below I will share some tips and ways we are managing to eat healthy, whole foods on a budget.
Make A List Ahead of Time
This may seem obvious to many people, but it is useful when trying to plan your grocery budget. I personally have to have a list before I go to the store or else I get distracted or overwhelmed. If you have kids or other people with you, they can persuade you to buy things you wouldn't normally buy. Or you might be distracted and purchase items that you don't really need and that sit in your pantry.
Having a list beforehand gives you an idea of how much you will be spending and prevents you from filling up your cart with unnecessary items.
Don't Let Your Pantry Run Low
I know some people will disagree with this because pantry challenges are popular. A pantry challenge may be helpful if you have a pantry already full with items that have been sitting unused for months. I personally don't have this issue because when I am shopping, I shop with a list and meal plan in mind so I am not buying unnecessary ingredients.
I find it not beneficial to let the pantry run low because then I find myself with a sudden, large grocery bill. I suddenly have to restock a bunch of items all at once. It's more manageable to buy things as we run out to spread out spending.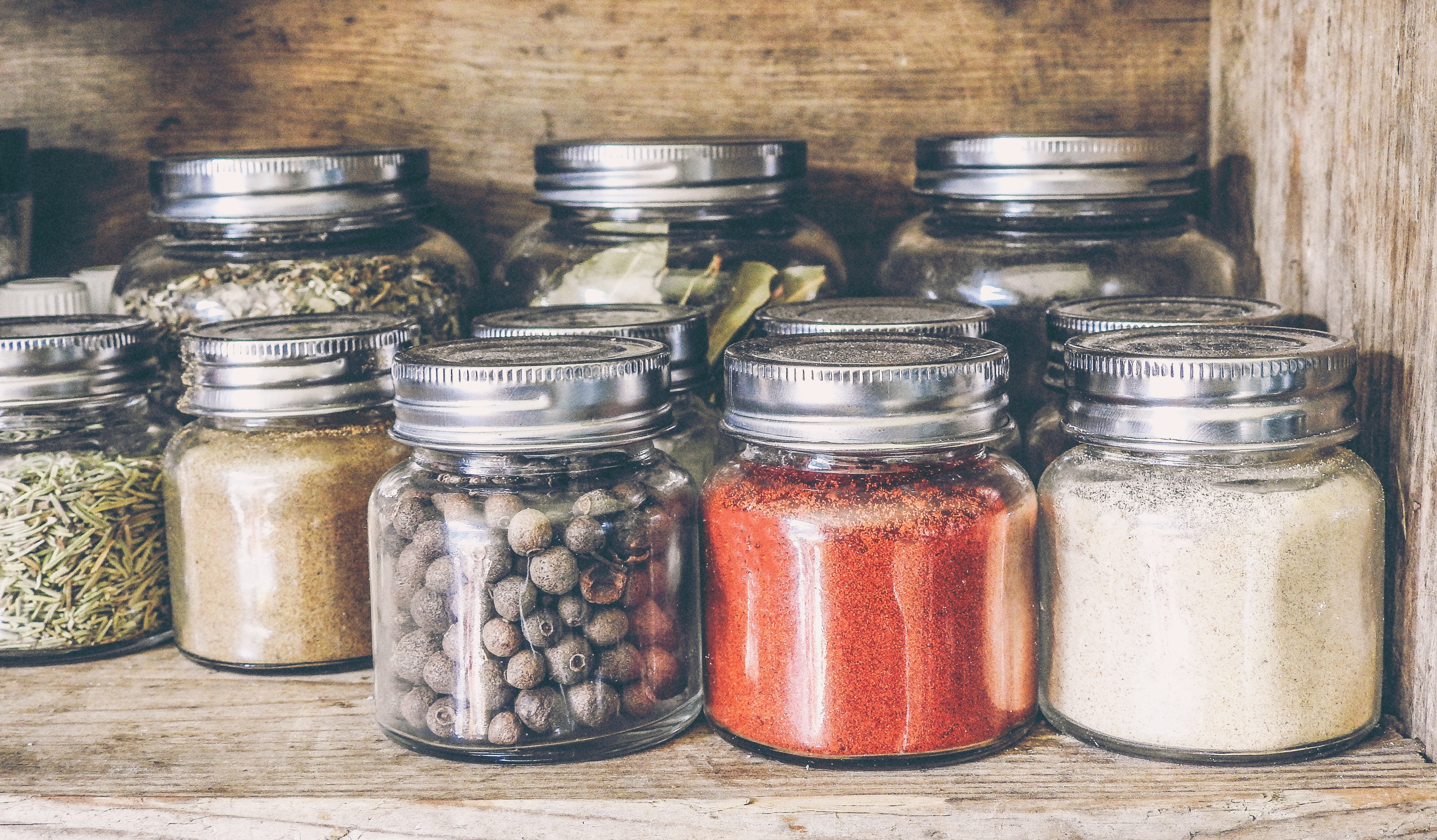 Buy in Bulk
I highly recommend buying staple items in bulk to save money. Things like buying bulk grains and baking ingredients, freezer items, and meat are good to stock up on. It might seem more expensive to do this if you are just looking at the upfront cost. However, oftentimes when you calculate the price per lb, it comes out to be less than what you'd spend buying that item in smaller packages.
Our family likes to buy bulk items from Azure Standard and we get bulk pasture raised meat locally.
The other nice thing about buying in bulk is that you will have food if there is an emergency, like a power outage or storm. It also prevents you from running to the store as often where you will be tempted to buy other things you don't need. How many times have you run to the store for one thing and come out with five?
Prioritize What You Buy Organic
If the budget is really tight and you find yourself having trouble affording organic food, you will have to decide what you buy organic and what you buy conventional. If you can, try to buy the dirty dozen (produce that is heavily sprayed) organic and other produce you can buy conventionally.
I would highly recommend making animal products your first priority though. This is because animal products are the most nutrient dense foods. So look for pasture-raised organic meat and eggs (especially if you consume egg yolks raw), and raw organic dairy if you have that near you. Then cut back by buying conventional produce and pantry items.
If you are having difficulty affording pasture raised meat, you can buy conventional beef because cows spend most of their life on pasture. I wouldn't buy other types of meat conventionally.
Stick to Whole Foods
Avoid buying processed foods (like frozen dinners, food that comes in packages, and canned food) and eating out when you are on a tight budget. It is more convenient to buy premade and packaged foods but you can get much more for your dollar buying whole food ingredients and making the same meal in your kitchen. For example, I could pick up a Chick-Fil-A chicken deluxe meal for myself for $10-15 dollars or with the same money I could buy all the same ingredients and feed my family that same meal twice. Also, many of these foods are not good for your health either.
Cook From Scratch
You may see the recipes on my blog and think that I am an excellent cook, but to be honest, I did not really know how to cook well until 2-3 years ago. It wasn't something I was taught, it was something I figured out once I got married. The more you do it, and the more recipes you follow, the more you will learn.
I save money and get healthier food by making staple items in my kitchen like condiments, fermented foods, and baked goods like bread. It is much more efficient to buy bulk bags of flour or grain than it is to buy individual loaves of bread. You can batch cook (double or triple the recipe) to reduce the amount of time you spend in the kitchen and eat the same meal two nights in a row.
Use the Similiar Ingredients
When making my weekly grocery trip, I will buy a set of ingredients that covers multiple meals. For example, I will buy cilantro, sour cream, cheese, etc. and do a bunch of Mexican style meals that week. This helps to use up all of the ingredients. I also try not to buy special ingredients that I am only going to use a little bit for one meal and then that ingredient sits in the pantry. I have a set of standard spices and herbs that I use all the time.
Grow and Raise Your Own Food
What I mean by this is having a garden, foraging, hunting, having backyard chickens and animals that you raise for food. Not everyone can do this, but even in an apartment, you can put a few small plants near the window. In the past, I've had a window herb garden to have fresh herbs for cooking. Buying individual herbs can get expensive over time.
If you have the means, this can make eating healthy much more affordable, especially for families.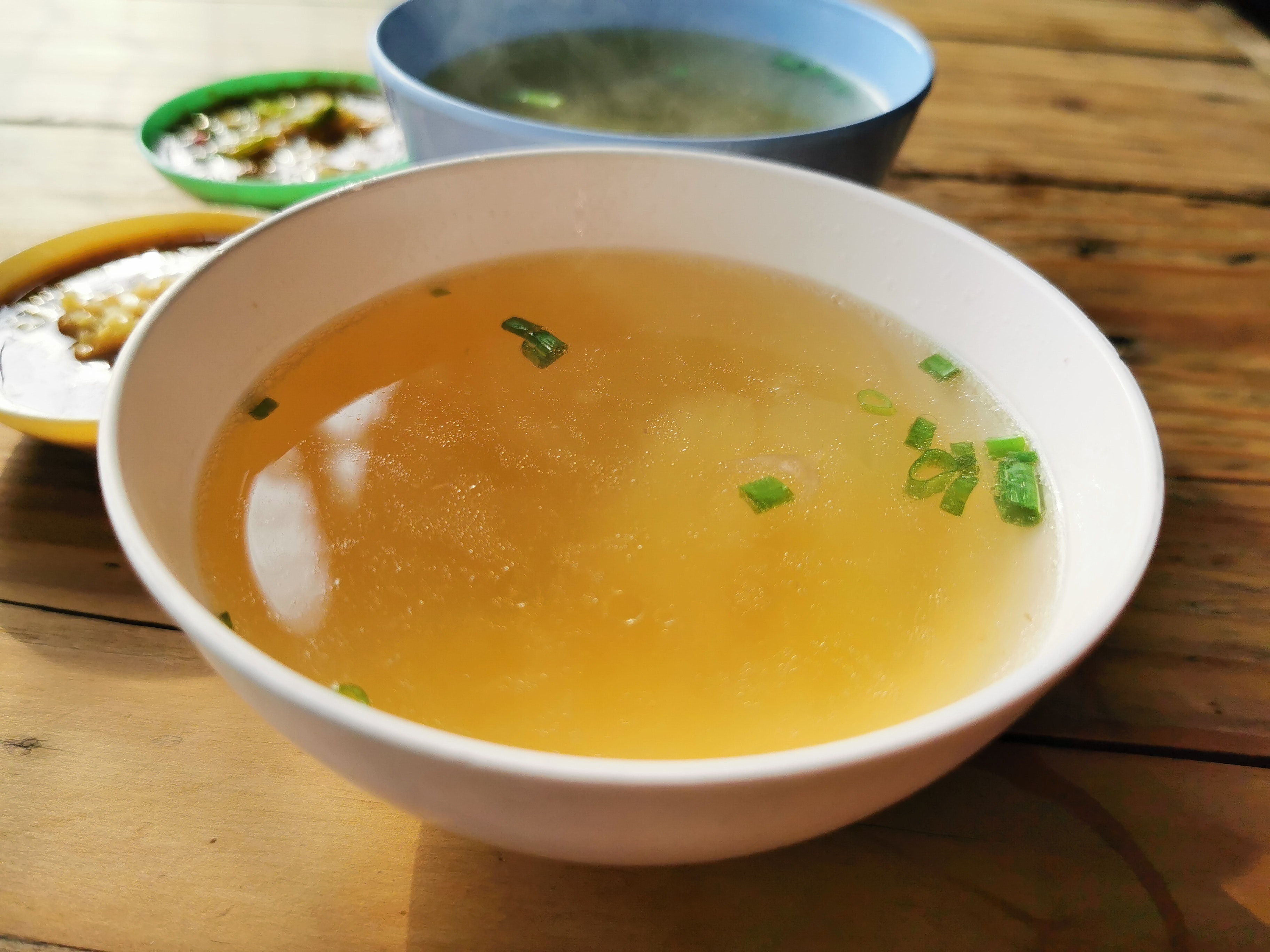 Eat Nose to Tail
What this means is not letting food go to waste. Eat all parts of the plant or animal.
Something I do is keep a bag in my freezer that I store veggie scraps in. Then I just throw those scraps into the pot when I am making broth or stock.
Many cuts of meat also contain bones. I also store the leftover bones in the freezer and then pull them out later to make bone broth. Bone broth is pretty filling and can stretch the meat and veggies that you have. Also, adding cheap pantry staples like beans and pasta can stretch the meal even farther.
Limit Food Waste
Keep an eye on your fridge, freezer, and pantry (especially the fresh food). If you have something sitting there that is not going to get used, transfer it to the freezer. This is usually really easy and takes less than a minute.
Of course, make sure not to forget about what is in the freezer! Every week, I look in the freezer and plan meals around things we need to use up.
This is our strategy for making healthy food affordable. If you have any tips of your own, be sure to leave them in the comments below!