This post contains affiliate links. This means I earn a small commission at no cost to you. You can view my affiliate disclosure here.
Having groceries and food delivered has become even more popular during the pandemic. Last year people rushed to online and physical stores, including Azure Standard, because you can conveniently get whole food, organic groceries while avoiding close contact.
We were one of those families who decided last year to give Azure Standard a try and now, after many orders, would like to give you all a review (not sponsored).
How Azure Standard Works
Azure Standard is an online store that delivers groceries, supplements, household items, and outdoor supplies either to a designated drop off site in your area or directly to your door via parcel carrier. I have always picked up my order at the drop off site, but delivery is an option.
To place an order, go to the azure standard website and set up an account. Then you can see where your nearest drop off site is, and a cut off date and time for placing your order. You can add and remove items from this order all month long, but it won't be placed until the cut off time.
Before your drop off date, you will get an email with a time and date. Your drop coordinator can also help you if you have any questions. When you place an order, your drop coordinator will be listed along with their contact information. Usually, you want to arrive 10-15 minutes beforehand and expect to help unload a little and get orders sorted. Have your order receipt ready in case you need it. Also, always open your boxes and make sure you have everything before you drive away!
What if There is Not a Drop Near Me?
If you do not have a drop near you, you can create one yourself! Just get together a few like-minded friends and order at least $550 (combined total) of groceries every month. You can apply for a drop here.
What I Like About Azure Standard
What I like about Azure Standard is they help make it possible for people who don't have access to grocery stores, like Whole Foods, to get healthy groceries. They also help you connect with other people in your community who also like getting healthy and organic products.
I also really like their bulk products. For example, their gallon and five gallon containers of coconut oil are much cheaper than buying the smaller containers at the store. This is also helpful if you are feeding a larger family.
On their website, they have filters and an "organic only" button that helps you narrow down exactly what you need. I also rely on Azure Standard for some of our family's staples like einkorn grain and raw cheese.
What is also nice is the ability to add what you want throughout the month. So whenever I think of something, I just open up my phone and add what I need.
What I Don't Like About Azure Standard
You do either have to have a flexible schedule or know someone with a flexible schedule who can pick up your order for you. In general, our drop off time is always early morning on a Tuesday or Wednesday about once per month. But the exact time and date can change. It can also change last minute; one time our truck was delayed an hour when a tire blew out.
So, that is something to consider before placing an order. Azure Standard says they are currently working on creating a more regular schedule.
Also, sometimes items can be out of stock by the time your order goes through. So it is a good idea to check your order on the cut off day before it is placed.
Overall, I would recommend ordering from Azure Standard if you are looking for organic, whole foods, bulk items, and supplements. It is a convenient way to get healthy food.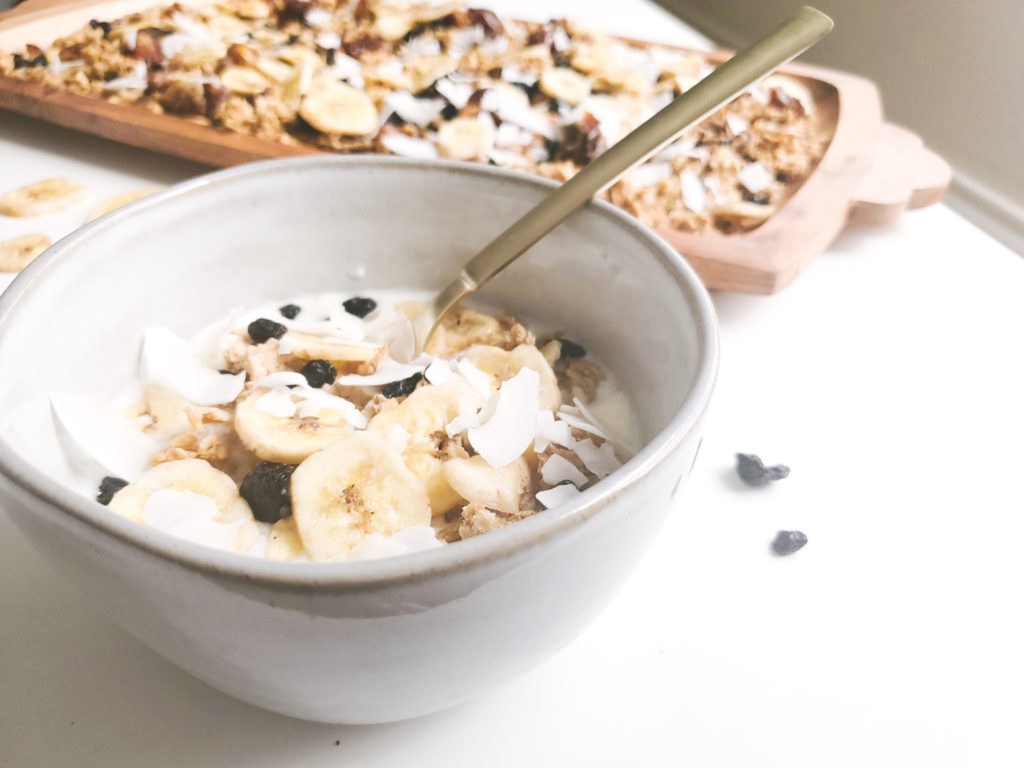 What I Like to Order:
I hope this helped you decide or not to order from Azure Standard. We order almost every month and like to get certain items from them especially pantry staples and bulk items.